MASTIC WITH LAKESIS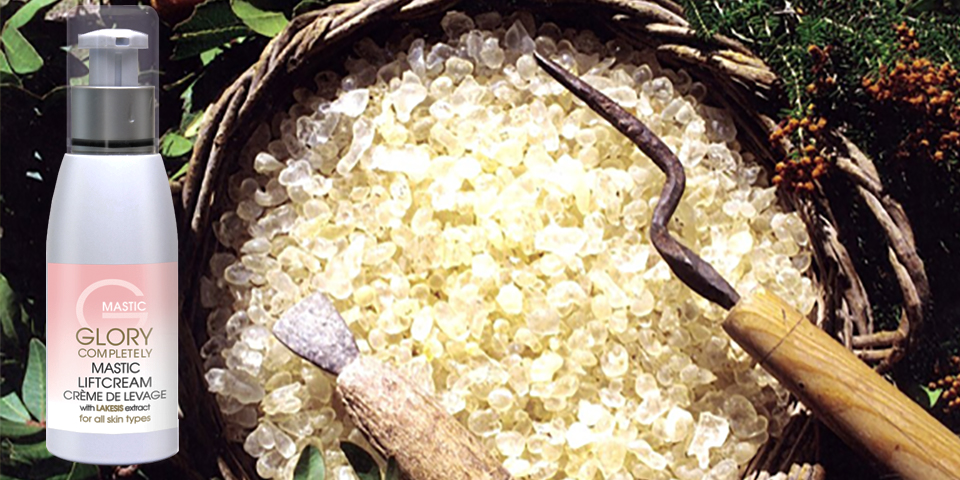 MASTIC with LAKESIS unique anti-aging skincare, inspired by Nature
Ideal for aging skin, this revolutionary skincare delivers effective results, primarily focusing on smoothing the appearance of fine lines and wrinkles for visibly younger-looking skin.
MASTIC products are based on LAKESIS oil, ECOCERT and COSMOS certified ingredient which carries unique rejuvenating potential. Lakesis oil is extracted from the resin collected from the ancient Mastic Pistacia lentiscus tree, native to the Mediterranean. The potency of LAKESIS is reinforced by a carefully selected combination of botanical extracts, natural oils, and vitamins to reduce the appearance of aging.
Click to Download VivaLaCara Collections Brochure

On the island of Chios, a Greek island in the Aegean, ancient Mastic trees (Pistacia Lentiscus) produce aromatic resin, which drops from the trunk and crystallizes into the shape of tears. LAKESIS oil is extracted from the resin collected from the Pistacia Lentiscus tree.
CODIF's laboratory tests have proven the precious rejuvenating properties of Lakesis oil. The results after 28 days of treatment with LAKESIS are amazing. Skin looks healthy, visibly firmer and radiant, and facial contours appear more defined.
The rejuvenating efficacy of MASTIC with LAKESIS brings overall anti-aging benefits to the face, neck, décolletage areas and hands, where plastic surgery options are very limited.
READ LESS
Showing 1 to 4 of 4 (1 Pages)