MASTIC WITH LAKESIS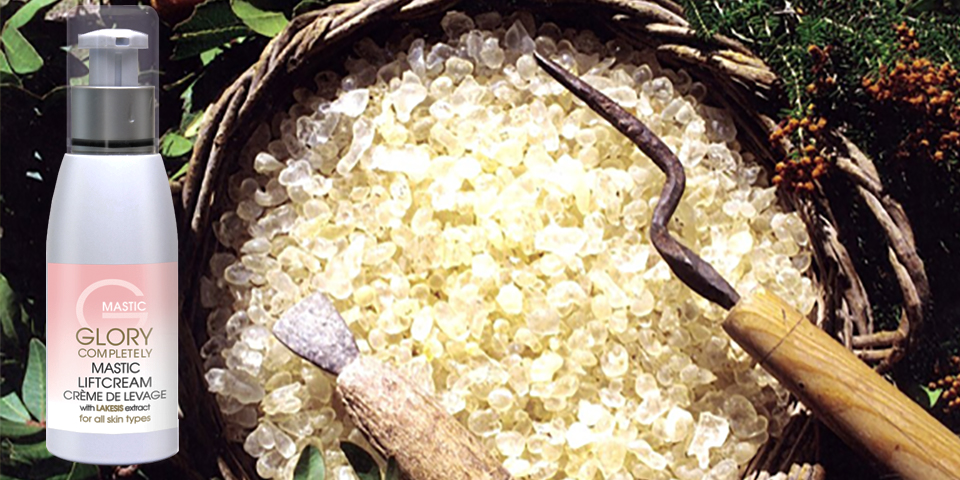 MASTIC Luxury Skincare Collection
Inspired by Nature, Science-Based Anti-Aging Solution
Ideal for aging skin. Mastic products effectively deliver visible results in less than a month. The main focus is on smoothing the appearance of fine lines and wrinkles for younger-looking skin.
MASTIC products are based on LAKESIS oil, ECOCERT and COSMOS certified ingredient which carries unique rejuvenating potential. Lakesis oil is extracted from the resin collected from the ancient Mastic Pistacia lentiscus tree, native to the Mediterranean. The potency of LAKESIS is reinforced by a carefully selected combination of botanical extracts, natural oils, and vitamins to reduce the appearance of aging.
Click to Download VivaLaCara Collections Brochure

MASTIC luxury collection includes all-natural vegan skincare products, carefully formulated for all skin types, including the most sensitive skin.
The star ingredient LAKESIS is made in France by CODIF Technologie Naturelle. Lakesis is COSMOS approved and ECOCERT organic certified. Precious Lakesis oil is made from crystallized resin tears collected from the mastic tree (Pistacia Lentiscus), native to the island Chios in Greece.
Lakesis by CODIF awakes the youth proteins of the skin and acts as a re-firming, toning, plumping, and anti-aging agent. It is preservative-free and provides a plump effect on the dermis. The results after 28 days of treatment with Lakesis are amazing! Human fibroblasts 54 years of age regain characteristics of 37-year-old fibroblasts. After 28 days of use, the dermis is re-densified, skin firmness and thickness are improved. The skin appears younger and thicker. The contours of the face become redefined.

DETAILS
CODIF develops innovative active ingredients that feature ultra-high performance. Lakesis is a result of recent medical advancements in endocrinology and the discovery of the anti-aging protein Klotho, identified and documented in 1997. The protein of youth and longevity was named after one of the Three Fates in Greek mythology, Clotho. According to the legend, Clotho spins the thread of life onto a spindle, Lachesis measures its length, and Atropos cuts this thread with her scissors.
The Precious Oil of Crystal Tears increases the synthesis of Klotho protein in fibroblasts. Following the legend, CODIF has called this oil Lakesis from the name of Lachesis, who measures lifespan. Further research supports that Lakesis enhances Klotho interactions with FoxO proteins, essential for protecting cells against oxidative stress. Lakesis reactivates Klotho and FoxO youth proteins to restart cellular activity and re-densify the dermis.
Lakesis, Klotho, and Fibroblast Growth Factors
KLOTHO forms a complex with fibroblast growth factor (FGF) receptors that help restore collagen and elastic fibers density.
Fibroblast growth factors (FGF) comprise 22 members that signal through FGF receptors (FGFRs) and regulate a broad spectrum of biological functions such as cellular proliferation, survival, migration, and differentiation. Klotho protein binds to fibroblast growth factor receptors (FGFRs) and functions as a regulator of FGF signaling. Activated FGFRs mediate signaling by recruiting specific molecules that bind to phosphorylated tyrosine at the cytosolic part of the receptor triggering several signaling pathways leading to specific cellular responses, essential for the repair and regeneration of tissues.
READ LESS
Showing 1 to 8 of 8 (1 Pages)